Our Company is founded on a sincere belief that honesty, integrity and open communication are the key elements in the successful completion of your home.
We understand that your home is one of the most important purchases of your life. With that purchase comes choices.
We feel privileged every time a customer selects us as their project manager.
When you buy a home from Peterson Home Center, we offer all the necessary services to complete your project.
Assist in finding, evaluating and purchasing land.
Execute all the necessary paperwork to obtain your permits.
Bid, schedule and supervise all construction and site work.
Assist in every phase of home selection and design.
Coordinate all necessary inspections.
Be on site for your home delivery.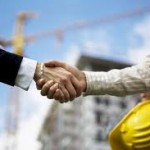 WE PLEDGE TO MANAGE YOUR ENTIRE PROJECT FROM START TO FINISH, AND DO IT IN THE MOST PROFESSIONAL, TIMELY MANNER POSSIBLE.
WE PLEDGE TO GIVE YOU AN HONEST, INFORMED OPINION OF HOW LONG IT WILL TAKE.
WE PLEDGE TO BE UP FRONT AND FORTHCOMING WHEN ISSUES ARISE, AND PRESENT YOU WITH THE SOLUTION OPTIONS SO THAT TOGETHER WE CAN SOLVE THE PROBLEM.
AS A DIVISION OF SILVER CITY TIMBER CO., WE KNOW COUNTRY. IN ADDITION TO INSTALLING YOUR NEW HOME, WE CAN BUILD YOUR ROADS, DRIVEWAYS, CLEAR YOUR HOME SITE AND WORK WITH YOU TO HARVEST YOUR MARKETABLE TIMBER.
Silver City Timber
— WE ARE READY TO HELP YOU!–
Peterson Home Center is a division of Silver City Timber CO. WA Contractor #SILVCT937NH
We sell and install Quality Manufactured and Modular Homes all over Eastern Washington and Northern Idaho
Marlette Homes ~ a Division of Clayton Mfg. Homes/A Berkshire Hathaway Company